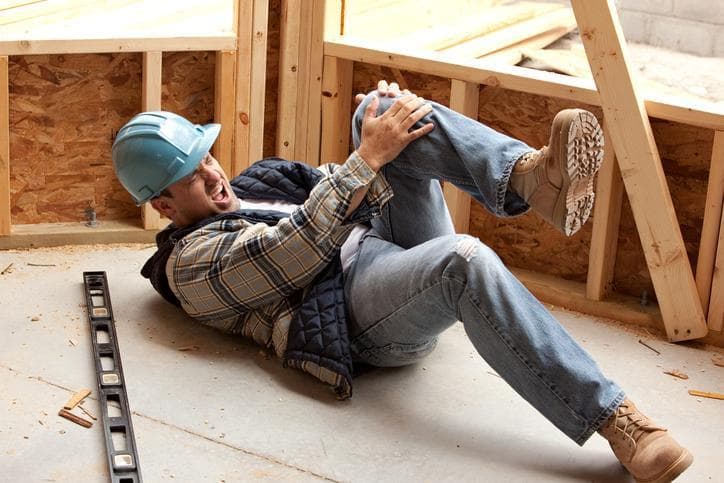 Despite government oversight and employers' attention to workplace safety, employees continue to be at risk of work-related injuries or illnesses. Workers' compensation allows for reimbursement of medical expenses and some of the wages lost as a result being unable to work. The amount of compensation depends in large part on the seriousness of the injury or illness and the extent of the resulting disability, including workplace death in Washington D.C..
Here are some of the most common causes of injuries in the workplace:
Overexertion and repetitive motion — Soft tissue injuries, such as torn or sprained muscles, ligaments and tendons, frequently occur when workers lift heavy objects, push or pull machinery, operate heavy equipment or spend long hours typing on a computer keyboard. These injuries can be debilitating and can result in days, if not weeks, of missed work time.
Slip or trip and falls — Cluttered work areas, construction debris, snow and ice on a walkway or a fluid leak resulting in a slippery floor are examples of hazards that can cause workers to slip or trip and fall. Broken bones, slipped discs and head trauma are common injuries suffered.
Falling objects — Workers may be struck by debris at construction sites, by boxes dislodged from warehouse shelves or by other falling or flying objects. The seriousness of an injury depends on the object's weight and the distance it falls.
Equipment failures — Machinery malfunctions can cause direct physical injuries or can expose workers to toxic chemicals or fumes, electrical shocks or burns from super-heated substances.
Transportation-related accidents — Workers who travel as part of their jobs can be injured in cars, trucks and airplanes and even on bicycles. These injuries can sometimes be catastrophic, resulting in permanent disabilities.
Violence in the workplace — If an employer is assaulted or is otherwise injured by a violent act in the workplace, workers' compensation applies regardless of whether the act was committed by an employee or an outsider. However, coverage will be excluded for a worker who engaged in fighting on the employer's premises.
An injured worker does not have to prove negligence to make a workers' compensation claim against his employer. But the worker can only recover reimbursement for medical expenses and lost wages. He or she cannot seek damages from the employer for pain and suffering. However, if any of the hazardous conditions mentioned above were caused by third parties, the injured worker may be able to file a personal injury suit against that third party in addition to seeking workers' compensation benefits.
Lightfoot Law, PLLC handles workers' compensation claims and personal injury lawsuits in the Maryland and Washington, D. C. area. To schedule a free initial consultation with one of our experienced attorneys, call us at 831-708-0298 or contact us online.