Across the United States, private employers report millions of workplace injuries every year.  In the District of Columbia alone, employers paid out more than $2.3 million in compensation for injured workers in only the first three-and-a-half months of 2020.  It's not uncommon for employees to be injured at work, and when they are, they have the right to seek compensation from their employers.  At the law firm of Lightfoot Law, PLLC in Washington, D.C., our attorneys help clients who have suffered a job-related injury or illness obtain the payments they need while they're unable to work.
Download Our Free Workers' Compensation Book Here
Workers who suffer job-related injuries or occupational illnesses should not have to fight for benefits promised to them under workers' compensation.  However, many valid workers' compensation claims are rejected, leaving injured workers unsure how they will pay for their medical bills and replace their lost wages.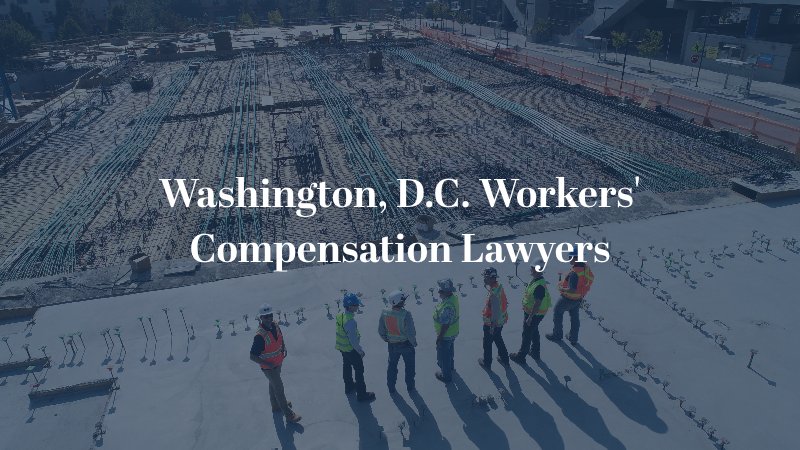 Why Choose Our Washington, D.C. Workers' Compensation Lawyers?
The workers' compensation attorneys at Lightfoot Law, PLLC, protect the rights of workers who are hurt on the job and the families who lose loved ones to workplace accidents.  Our workers' compensation attorneys are:
Experienced and knowledgeable in all areas of workers' compensation law;
Respected in the workers' compensation field; and
Proven successful in securing benefits for injured workers.
If you get hurt on the job, don't count on your employer or the workers' compensation system to treat you fairly. In order to receive the benefits that you deserve and your family needs to get by during your recovery, you need an experienced workers' compensation lawyer on your side.  Let Lightfoot Law, PLLC, ensure you are treated with respect in your workers' compensation matter.
Contact us today for a complimentary claim evaluation.
Washington D.C. Workers' Compensation Resources & FAQs
How Can a D.C. Workers' Compensation Attorney Help My Case?
You are not required to hire an attorney to file a workers' compensation claim or appeal a denied claim.  However, if you are seriously hurt, there is too much at stake to try to handle your own workers' compensation claim.  Your employer's insurance company will be represented by an attorney throughout the process; without representation, you are at a serious disadvantage.
When you retain Lightfoot Law, PLLC, for your workers' compensation claim, we serve your best interests and customize a legal strategy that seeks to maximize your workers' compensation benefits.  Our workers' compensation attorneys guide you through the claims process and help support your claim so you receive the maximum benefits available by law.
An experienced Workers' Compensation attorney from Lightfoot Law, PLLC, does the following and more on your behalf:
Files your initial claim for workers' compensation benefits;
Gathers the necessary evidence to support your benefits claim;
Comprehensively documents your claim;
Argues your case at any hearings if your claim is disputed;
Manages appeals of adverse rulings such as denial of benefits;
Refers you to medical professionals for second opinions when needed;
Demands the maximum monetary benefit to which you are entitled by law;
Stands beside you throughout your recovery to assist and advise you regarding maintaining your benefits qualifications.
Working with an experienced Washington, D.C., workers' compensation attorney from the beginning means your application is complete and filed on time the first time.  This helps your claim avoid any unnecessary delays in the administrative process.
You only have one year to file your workers' compensation claim in Washington, D.C.  Therefore, it is imperative you contact a knowledgeable workers' compensation attorney to begin work on your claim right away.
At Lightfoot Law, we handle your entire workers' compensation claim allowing you to focus on healing and moving forward with your life.  We are dedicated to getting you the benefits that you need. If you or a loved one were hurt in a work-related accident or suffer from an occupational illness, please call us in Washington, D.C. today for a confidential consultation.
Can I Change Lawyers In A Workers Compensation Case?
Yes, it is fully within your rights as a client to change your attorney during the progression of a workers' compensation case. If you're dissatisfied with their way of managing your claim or feel that they are not acting in favor of your desired outcome, considering this might be reasonable.
However, deciding to change your lawyer in the middle of the case can come with certain repercussions, like delays in your case while your new lawyer catches up. You'll also need to build a relationship with a new lawyer, which usually takes time. This will have to be done quicker, in some cases quicker than you're comfortable with, or you run the chance of not obtaining your benefits when you really need them.
Despite these potential disruptions, if you feel that changing attorneys is absolutely necessary, then you should take steps to make this happen rather than staying with a lawyer who you believe isn't doing an adequate job on your case.
Why Clients Change Lawyers
A common reason for considering an attorney switch during a workers' compensation claim involves an unsatisfactory experience or outcome with your original attorney. If you feel that the lawyer isn't putting enough effort into your case or doesn't have sufficient expertise to handle it effectively, these are valid grounds to consider a switch.
Additionally, poor communication from the lawyer's side could raise doubts; if they fail to update you and you aren't getting the respect you deserve from your lawyers, it's likely time to move on.
If your lawyer makes significant mistakes in handling your case, that could be one of the major reasons to change attorneys. Even a single error like missed deadlines, incorrect filings, or other tactical blunders can have detrimental effects on the progress of your claim and outcome, even leading you to lose out on your chance for any benefits.
Handling cases efficiently requires attention to detail, staying organized with documentation, and meeting all legal procedures within specific timelines. If you attorney's behavior and representation is not up to standards, it's okay to reconsider who you're working with.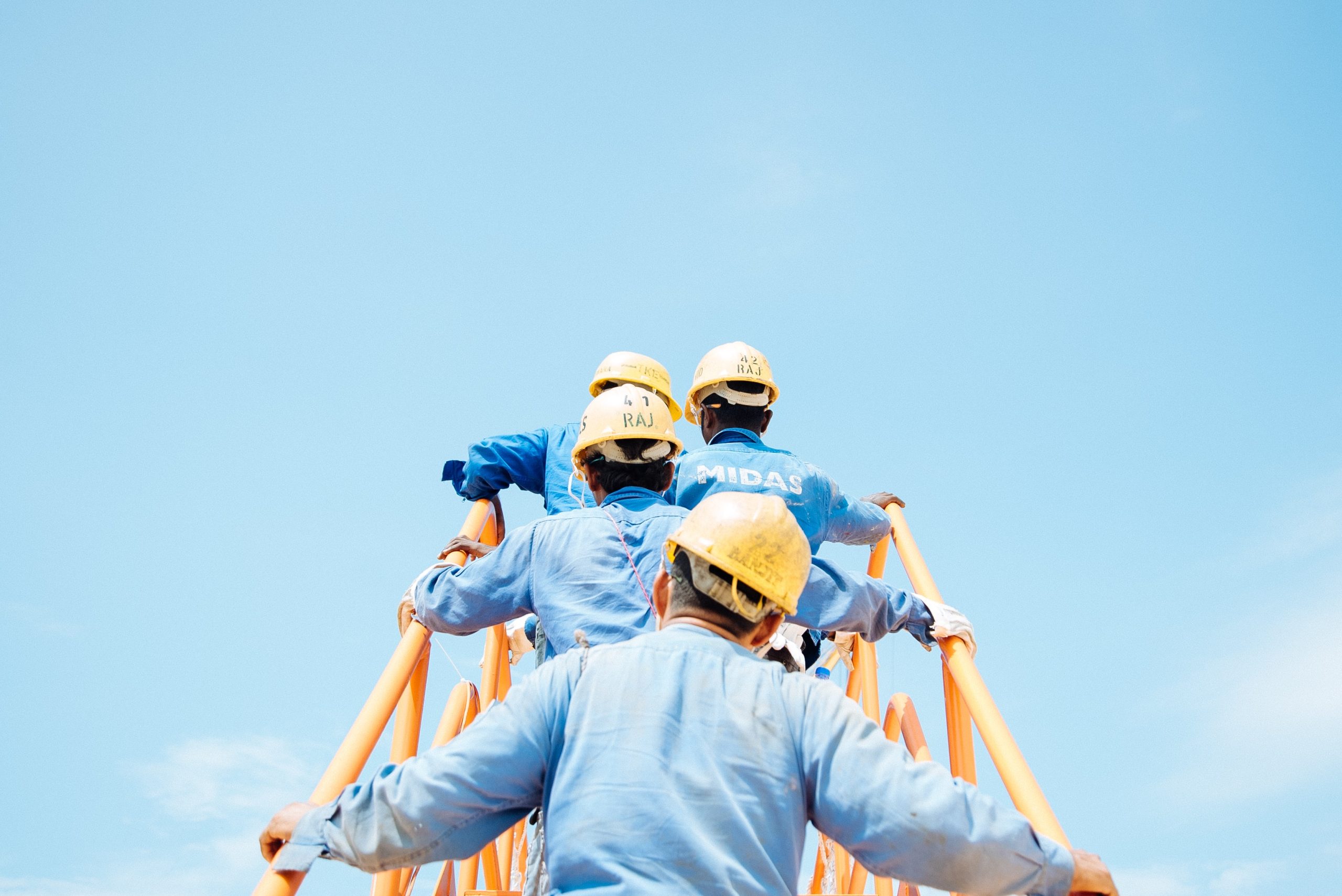 What is Workers' Compensation in Washington, D.C.?
Workers' compensation is a no-fault, employer-funded insurance program that provides medical and wage benefits to injured workers.  In Washington, D.C., all private-sector businesses with at least one employee must carry workers' compensation insurance, supplying coverage that takes effect upon the first day of employment.
The District of Columbia's Workers' Compensation Program makes medical benefits and cash payments available to people who require medical treatment for illnesses and injuries sustained on the job.  Each employer providing coverage must use a four-digit classification code to identify the type of work its employees perform.  If a company's workers are engaged in riskier work, such as on a construction site, the business's workers' compensation policy will be required to provide greater coverage.  If employees primarily perform clerical tasks, the coverage amount will be lower.
The Workers' Compensation Program is in place to make sure that workers are protected by insurance for both sudden injuries and illnesses that develop over time so that they are not left with bills for conditions caused by occupational exposure.
Workers' Compensation Act
According to The Workers' Compensation Act of 1979, the maximum weekly compensation payment for DC private sector workers' compensation claims is $1,631.56. The minimum weekly compensation payment is $407.89. This amount can help those injured on the job with their medical bills and lost wages while they recover from their injury or illness.
Types of Disability Benefits
The scope of benefits available for a workers' compensation claim depends on the severity of the injury or illness and the amount of time that the employee is unable to work.
Types of disability recognized by the District of Columbia include:
Temporary total disability (TTD) — When an injury prevents the employee from performing any type of work for a temporary period of time, the employee is entitled to two-thirds (66.67%) of his or her average weekly wage, generally until he or she is able to return to work.
Temporary partial disability (TPD) — Benefits of two-thirds of the injured employee's average weekly wage can be paid to the employee until he or she fully recovers, including during a period of time that he or she returns to work to perform a job with fewer responsibilities and a lower wage.
Permanent total disability (PTD) — If the injury prevents the worker from returning to employment of any kind or results in the loss of both eyes, hands, feet, arms, or legs, the worker may collect two-thirds of his or her average weekly wage in lost income benefits for as long as benefits are needed.
Permanent partial disability (PPD) — Benefits for the permanent loss of some bodily ability that does not prevent the employee from returning to employment are determined based on the nature of the disability and the worker's occupation. Payment duration is capped at 500 weeks but may be for far less time.
Medical benefits — Workers' compensation may cover medical, surgical, and hospital care as well as the cost of prescriptions and medical devices for as long as they are needed to bring about recovery.
Disfigurement — A worker may receive an additional $7,500 in compensation for serious disfigurement to the face, head, neck, or another area of the body normally exposed during work.
Additional benefits include vocational rehabilitation services and survivor benefits to the spouse and dependents of a deceased worker.  For answers to questions about these and other benefits, visit our Workers' Compensation FAQ page.
How Long Does it Take For Workers Comp to Kick In?
Workers' compensation benefits depend on the approval or rejection of your claims. Once approved by the Office of Workers' Compensation (OWC), benefit payments generally start within 14 working days from the date of the injury.
Successful claims entitle you to receive payments every two weeks, which continues as long as your medical condition necessitates time off work. You must remain under the active care of a doctor who verifies that your health or injury status prevents you from safely returning to work for these payments to continue. If at any point your physician declares you fit enough to resume to work, those benefits will cease.
However, if your claim is denied, you'll be notified through DCWC Form 11 delivered by your employer or their insurance carrier, at which point you can file an appeal so you can try to get the benefits you need to focus on your recovery.
Statute of Limitations: How Long Do I Have to File a Claim?
The DCWC Form 7a, Employee's Claim Application must be filled out by the injured employee and submitted to their employer within one (1) year after their injury occurred or within one (1) year after the last payment of benefits. 
This time limit applies to all types of workers' compensation claims, regardless of whether they are for medical expenses, lost wages, permanent disability, or other forms of compensation. It is very important that you file your claim before this time limit expires as failure to do so can result in a denial of these essential benefits. 
To ensure that your claim is properly filled out and filed before this deadline passes, it is important to have all necessary information ready when filling out the form. This includes details about your injury such as where and when it happened, how it happened, and what type of medical treatment you received as a result. 
Additionally, you should also provide any relevant documentation such as doctors reports or photos related to the injury if applicable. Having all relevant information available can help make sure that your claim is processed quickly and efficiently. 
How long does a workers' comp appeal take?
The length of the appeals process depends on how many steps you need to go through to obtain a resolution. It may take less than a month or several months. While you await a final outcome, you may be prevented from receiving the compensation you need to pay your medical bills and the many other expenses that pile up when you aren't receiving income.
Advice from an experienced Washington D.C workers' compensation attorney can be invaluable when you are denied the benefits you need while you're out of work. Our law firm has helped workers throughout the D.C. area and Maryland to appeal workers' compensation decisions and is prepared to assist you.
Notify Your Employer Immediately 
When an injury or illness occurs while on the job, immediately notify your employer in writing. It is important to document when, where, and how the incident occurred as well as any symptoms that may have developed after the incident.  
Additionally, you must report a job-related injury or illness to the Office of Workers' Compensation within 30 days of occurrence or awareness or you could forfeit your rights to workers' compensation benefits. 
These deadlines are different from the statute of limitations, but they are just as important. 
How do I appeal a workers' comp decision in Washington, D.C.?
In Washington, D.C., either an employee or the employer may appeal the original decision of the Office of Workers' Compensation. You may want to appeal the decision if you were offered fewer benefits than you think you are entitled to, or if your claim was denied outright.
There are several steps to appealing a workers' compensation decision:
Informal conference — After your claim is denied, or granted with inadequate benefits, you can request an informal conference with a claims examiner from the Office of Workers' Compensation. During the conference, the examiner will try to mediate an agreement with your employer's insurance company and issue a recommendation for terms of compensation within 30 days of the conference.
Formal hearing — Instead of requesting an informal conference, or after a conference that leads to a poor outcome, you can file an Application for Formal Hearing with the Administrative Hearings Division.

If you wish to have a formal hearing, you must inform the OWC in writing within 14 working days, and file for a hearing within 34 working days.

At the hearing, which will generally be scheduled for a time within 90 days of your request, an Administrative Law Judge will review the evidence of your case and will ask to hear from you and your employer. Because your employer will likely hire an attorney, it is wise to have an attorney on your side as well. After the hearing, the Administrative Law Judge has 20 days to issue a Compensation Order.
Compensation Review Board — If you are dissatisfied with the Compensation Order, you have 30 days to request a review from the Compensation Review Board. A panel of judges on this board will review your case and issue a final decision.
Court of Appeals — If the final decision from the Compensation Review Board is not in your favor, you have 30 days to file an appeal with the D.C. Court of Appeals. In search of a satisfactory benefits decision, an attorney can argue your case in court.
As an alternative to litigation in the Court of Appeals, after the Compensation Review Board issues its final decision, you can submit a request for consideration within 10 days of the decision. The board will then take another look at your case.
Keep in mind that no benefits will be paid out until the appeal process is concluded. This means if you were awarded some benefits but believe you were entitled to more, you won't receive anything for the time being if you decide to appeal.
Common Reasons Your Claim Might Be Denied
Understanding the common reasons that workers' compensation claims are denied can help you avoid making the same mistakes. While sometimes a claim denial is unavoidable, often, it's just about making sure you follow the rules and meet the deadlines. Some of the most common reasons for denied workers' compensation claims include the following:
Unexplained or pre-existing injuries
If you had prior injuries that seem to be similar to the ones in your current workers' compensation claim, or you fail to explain how you were injured, your claim could be denied. Even if your pre-existing injuries have nothing to do with your current claim, some employers attempt to exploit your injuries and use this as an excuse to deny your claim. 
Lack of supporting medical documents
One of the most important aspects of your claim will be the medical records you provide. If you don't provide the right information or enough information, this can be used as an excuse to deny your claim, even if you should be entitled to compensation.
Failure to report injuries on time
In order to successfully file a workers' compensation claim, you must report your injuries within a specified period of time. If you fail to meet the proper deadline, even if you clearly suffered injuries at work and should be entitled to compensation, your claim could be denied and you may receive nothing. 
Employer disputes your injuries 
In some cases, your employer may dispute that your injuries actually occurred at work or that the injury was related to your job. It's also possible for your employer to claim that you were injured as a result of your own carelessness – such as being under the influence at work when you suffered the injury. These are all reasons that an employer can use to deny your claim. 
What to Do After a Workplace Injury in Washington, D.C.
There are certain requirements and deadlines an injured or ill worker must meet to obtain workers' compensation benefits and maintain eligibility for payments. Making a mistake can be financially devastating for an injured worker or a family relying on workers' compensation payments.
When hurt at work, an injured worker must do the following:
Report the injury. Notify the employer of any injury right away.  There may be internal policies for reporting an accident that need followed in order to avoid a claims dispute.  Complete a work incident report as soon as practical;
Seek medical attention immediately. Get medical care from the employer's specified provider if at all possible.  Choosing the employer's provider will make the approval of your claim go smoother;
Injured workers in Washington, D.C. can choose their own doctor if they incur a work-related injury. However, once the worker has chosen the doctor, the injured party cannot change the physician again unless they get approval from the Office of Worker's Compensation or from their employer's insurance company;
Inform the doctor of any symptoms, limitations, and actions that worsen or irritate the injury. It is imperative to provide the doctor with a detailed medical report so that the injury is properly documented for the workers' compensation claim;
Submit a written report about the injury to the Office of Workers' Compensation within thirty days of the injury; and
File a workers' compensation claim within one year of the injury.
Speak with an experienced workers' compensation lawyer.
After a work-related injury, employers also have duties.  An employer must report any injury to the Occupational Safety and Health Administration within ten days of the injury and incident or be subject to a civil penalty of up to $1,000.
If the incident is a work-related fatality, employers must report it within eight hours.   Any in-patient hospitalizations, amputations, or loss of an eye must be reported within twenty hours of being informed of the injury and the incident.
What Injuries are Excluded Under Workers' Compensation Benefits?
To qualify for workers' compensation benefits, the injury or illness must have occurred during the course of regular work duties or as a result of work duties.
This includes, but is not limited to the following:
Injuries sustained on an employer's property;
Injuries or ailments acquired as a direct result of work; or
Injuries suffered on the property of another but which on work duty and performing job-related duties.
Workers' Compensation does not extend to:
Injuries or illnesses caused by an employee's use of alcohol or other drugs;
Self-inflicted injuries;
Injuries suffered while the employee was committing a crime;
Injuries or ailments acquired while the employee was not working; or
Injuries or ailments suffered due to an employee's violation of a company policy.
Workers' compensation applies to more than just physical injuries resulting from a single event. Repetitive-stress conditions like carpal-tunnel syndrome and occupational illnesses including those linked to chemical exposure may also be covered by workers' compensation.
Why are Workers' Compensation Claims Denied?
There are several reasons why a workers' compensation claim may be denied.  An employer may dispute the validity of your claim, by insisting that the injury occurred outside of work.  An error in the application may lead to an incorrect judgment.  In other cases, a claim is approved but the injured worker is only given a fraction of the benefits they are entitled to.
Any discrepancy can be used by the employer, the workers' compensation insurance company, or a claims analyst to deny a claim.  Once benefits are approved, they can be discontinued if the beneficiary violates the requirements of the Washington, D.C., Workers' Compensation Program.
Common reasons a workers' compensation claim may be denies include the following:
The injury is not covered by workers' compensation;
The employee failed to provide the employer with timely notification of the injury;
There are no witnesses to the injury;
The worker filed for benefits after being fired or laid off;
There are discrepancies in the claim documents;
No evidence is provided of an injury; and
The worker has not followed their doctors' orders.
Any workers' compensation denial letter provides a deadline for filing an appeal.  Sometimes denials are easily remedied and are due to clerical errors or misunderstandings.  However, other workers' compensation denials require legally complicated appeals and are best handled by seasoned workers' compensation attorneys. For more information on filing, check out our step-by-step guide on filing a D.C. workers' compensation claim.
For clarification of a specific workers' compensation denial letter and to learn more about workers' compensation denials and appeals, reach out to an experienced Washington, D.C., workers' compensation attorney.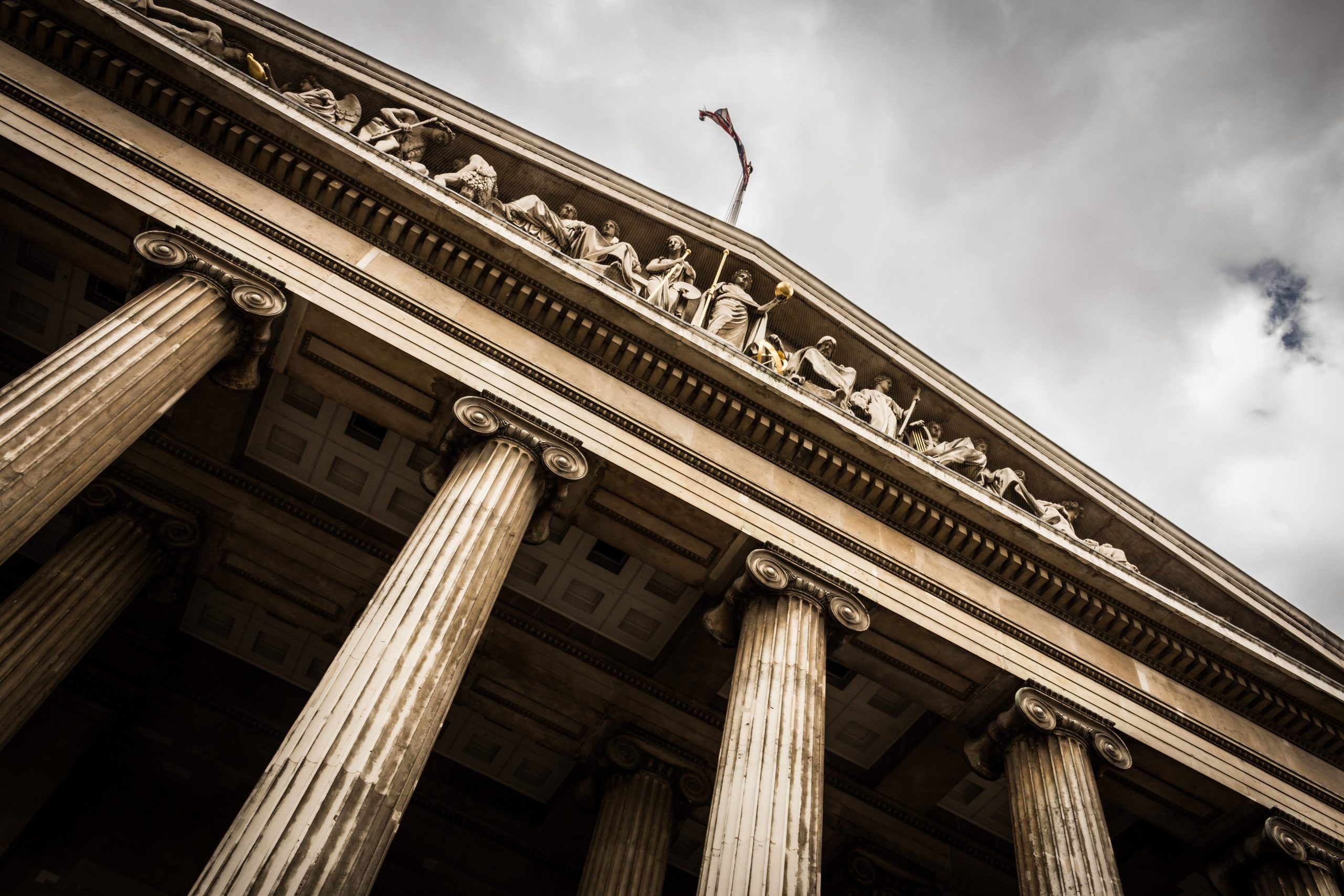 Third-Party Claims
Workers' involved in workplace accidents generally qualify for workers' compensation to provide for medically necessary treatments, medications, rehabilitation efforts and time off of work.  However, workers' compensation does not pay damages for non-economic losses like pain and suffering, emotional trauma or mental anguish.
If someone other than your employer contributed to or caused the workplace accident, then a worker may have a third-party claim.  This other person or entity is who contributed to or caused the workplace injuries is known as the third-party.
A third-party may be:
An individual person whose careless or negligent actions caused the accident;
A company, general contractor, property owner or other business entity whose oversight contributed to the accident; and
A manufacturer whose poorly designed or defective products caused the injuries.
A third-party lawsuit is a civil personal injury claim.  Both a workers' compensation claim and a third-party claim may be filed at the same time.  For more information about filing a third-party claim, contact an experienced workers' compensation attorney in Washington, D.C.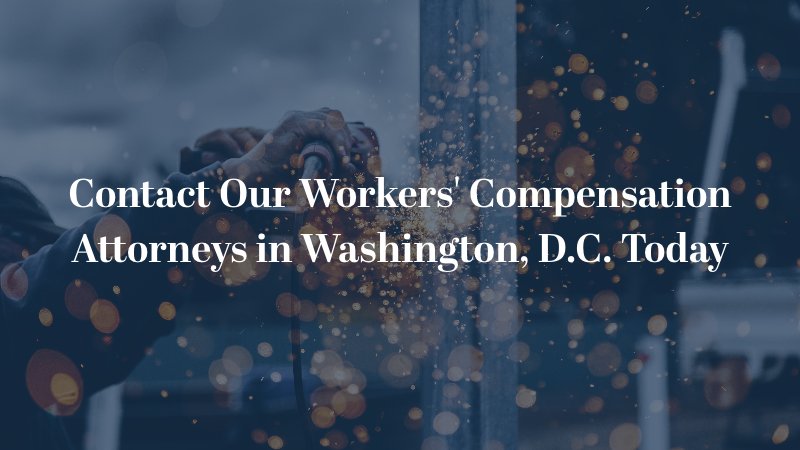 Contact an Experienced Washington, D.C. Workers' Compensation Attorney Today
If you or a loved one suffered a job-related injury or occupational illness or workplace death in Washington D.C., Lightfoot Law, PLLC, can help you fight for the benefits you deserve.  Contact our Washington, D.C., workers' compensation attorneys for a no-cost legal consultation about how we can help you and your family. We will respond promptly to set up a confidential, no-obligation consultation at one of our offices or by FaceTime or Zoom, whichever you prefer.
Based in Washington, D.C., the lawyers at Lightfoot Law, PLLC help injured workers with workers' compensation claims and appeals in Maryland and throughout the D.C. metro area. To schedule a free initial consultation with one of our knowledgeable attorneys, call (831) 708-0298 or contact us online.