New Employee Checklist: Wage – Check; Health Benefits – Check; Survivorship Benefits – WHAT?!!!!
CNBC reports that 4,764 U.S. workers died on the job in 2020, thus yielding an average of 13 workplace deaths per day and one worker dying every 111 minutes. People who continue working in person were more likely to experience workplace injuries during the pandemic; therefore, a disproportionate number of Americans bore the consequences – especially persons of color.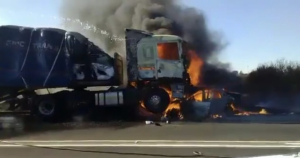 According to the Urban Institute, the overall employee fatality rate in 2020 was 3.4 fatalities per 100,000 workers. Those rates for Hispanic/Latino and African American workers were 4.5 and 3.5 deaths, respectively. Moreover, 53 percent of Hispanic/Latino and 51 percent of African American workers are in workforce sectors that require in-person contact.
Here, at Lightfoot Law Law Firm, we know a few things or two about picking a fight when something isn't right, and we want to take that fight to your employer – for your fight is our fight! Let us work hard for you! If you know someone or a family experiencing grief due to a Washington D.C. workplace death, don't hesitate to contact Lightfoot Law Attorney Jéan Nicolas at jnicolas@maylightfootlaw.com.