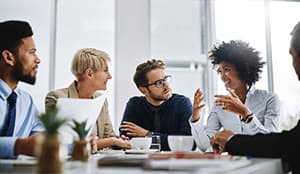 $2,150,000 recovered for a family in a wrongful death case. A corporation caused the death when it did not warn of a dangerous condition. The case was settled after several days in mediation with a retired judge.
LaRuby May of Lightfoot Law PLLC served as Co-Counsel in $52 million dollar settlement agreement reached with Monsanto Corporation, alleging it knowingly sold toxic products, misled consumers and regulators to maximize profits, and damaged the District's natural resources. This was a significant work in obtaining costs and other damages associated with cleaning up the Anacostia River, and returning the River to its historic role as a local and national treasure. A portion of these funds will be dedicated to environmental clean-up of District waterways.
We presently are representing the family of a girl who died in a DC Public Charter School. This case will change the way DC Charter Schools deal with children who suffer trauma.
William J. Lightfoot in 2019 won a D.C. worker's compensation hearing securing loss wages and medical benefits for a worker who suffered a severe burn after hot soup was spilled onto his foot. The injured worker has not returned to work but his future is financially secure.
William P. Lightfoot in 2019 won a trial in the District of Columbia for $485,000 for a man injured in a car crash. The car crash caused a concussion. The man was on his way to work when a US Government vehicle side swiped his car.
William J. Lightfoot in 2020 won a D.C. worker's compensation hearing for a worker who fell off a ladder. The fall caused a permanent injury to the worker's knee. Mr. Lightfoot won a lump sum payment for the permanent injury. The worker returned to work.
William P. Lightfoot in 2018 negotiated a $7,000,000 settlement for a pedestrian who was struck by a commercial vehicle while crossing the street. The vehicle ran over the pedestrian' legs, causing permanent injury.
William J. Lightfoot won in 2019 a D.C. worker's compensation hearing for a worker who was injured when a co-worker struck him with a door. The employer claimed that the worker did not have a permanent injury to his arm, but Mr. Lightfoot persuaded the judge that surgery on the arm left the man with permanent injury.
William P. Lightfoot in 2018 represented the family of a pedestrian who was killed by construction equipment. Faulty equipment caused the driver to not see the pedestrian. The case settled for $3,000,000.
The firm currently represents several people with catastrophic injuries. TV news reports describing those cases can be found on the firm's website under the tab titled videos.