Jean Nicolas
Associate Attorney
---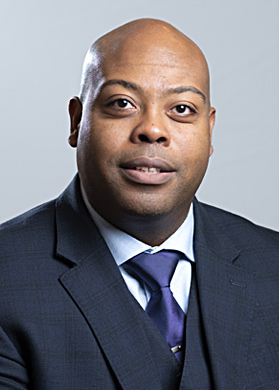 Contact Jean Nicolas
Contact information coming soon.
About
Son of Haitian Immigrants, Jéan Nicolas, learned the importance of public service at an early age.
Before joining Lightfoot Law, Jéan was a Judicial Clerk for the Honorable Denise Langford Morris. There, he oversaw the docket of various civil and criminal cases, prepared presentations for the Judge, and learned the importance of lawyering extensively. He also worked as a communications consultant for California State Board of Equalization Jerome E. Horton, assisted veterans with access to resources in the Santa Barbara area as a Disabled Veteran Outreach Program Specialist for California's Employment Development Department, and served as a Military Police Officer during his tenure in the U.S. Army.
His career as a public servant demonstrates his commitment to the local community that is now parlayed to this noble practice of law. He looks forward to rolling up his sleeves and working tirelessly for you on behalf of Lightfoot Law, PLLC.
Awards, Accolades and Media
Contact Jean Nicolas
Contact information coming soon.
Professional Leadership
Professional Leadership
JUDICIAL CLERK: Judge Denise Langford Morris – Pontiac, MI
DISABLED VETERAN OUTREACH PROGRAM SPECIALIST: State of California's Employment Development Department (EDD) – Santa Maria, CA
COMMUNICATIONS CONSULTANT: Office of Jerome E. Horton, Board of Equalization (BOE), District 4 – Monterey Park, CA
U.S. ARMY VETERAN
Education
Education
MICHIGAN STATE UNIVERSITY COLLEGE OF LAW, J.D. 2018
UNIVERSITY OF SOUTHERN CALIFORNIA, M.P.P. 2012
UNIVERSITY OF TAMPA, BACHELOR OF SCIENCE, 2005
Memberships & Associations
Memberships & Associations
Member of the District of Columbia Bar
Michigan Bar
National Bar Association
American Bar Association
University of Southern California
Michigan State District of Columbia Alumni Associations
Hobbies
Hobbies
Michigan State University and University Southern California Football and Basketball, the gym, the beach, travel, museums, and jazz festivals/concerts.